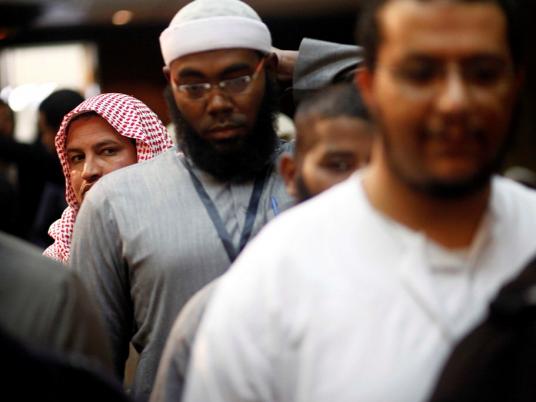 Sheikh Mohamed Abdel Maksoud, a prominent figure at the former Rabaa square sit-in, announced that it is a duty to boycott the referendum on the new draft constitution.
"People should not even go to vote against it," he said in a post on his official Facebook page.
Abdel Maksoud called on all Islamist forces to collaborate with the National Alliance to Support Legitimacy and work as a single bloc.
The alliance includes more than 30 Islamist parties and movements, who are calling for the return of Mohamed Morsy and the reinstatement of the 2012 constitution.
Abdel Maksoud disappeared after the Rabaa square sit-in was dispersed and has communicated with supporters through Facebook and online videos.
Edited translation from Al-Masry Al-Youm