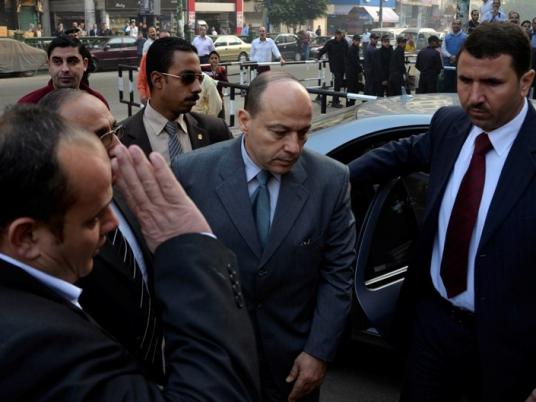 Hesham al-Qarmouty, attorney general of the supreme state security prosecution, said on behalf of Prosecutor General Talaat Abdallah that a recent Cairo Court of Appeals ruling stripping him of the post is unenforceable and unconstitutional.
Qarmouty visited Abdallah in his High Court office Saturday, along with several attorney generals from the appeal prosecution and state security prosecution offices of the Public Prosecution.
Qarmouty told Al-Masry Al-Youm that he was informed that the court was violating the law and the Constitution with its ruling informed that the Cairo Appeal Court was null and that it violates the law and the Constitution.
He added that legal measures would be taken in response to the ruling, also saying that Abdallah called on the Public Prosecution to put in additional efforts into investigations and defending the prosecution's interrogations as being conducted transparently.
Edited translation from Al-Masry Al-Youm