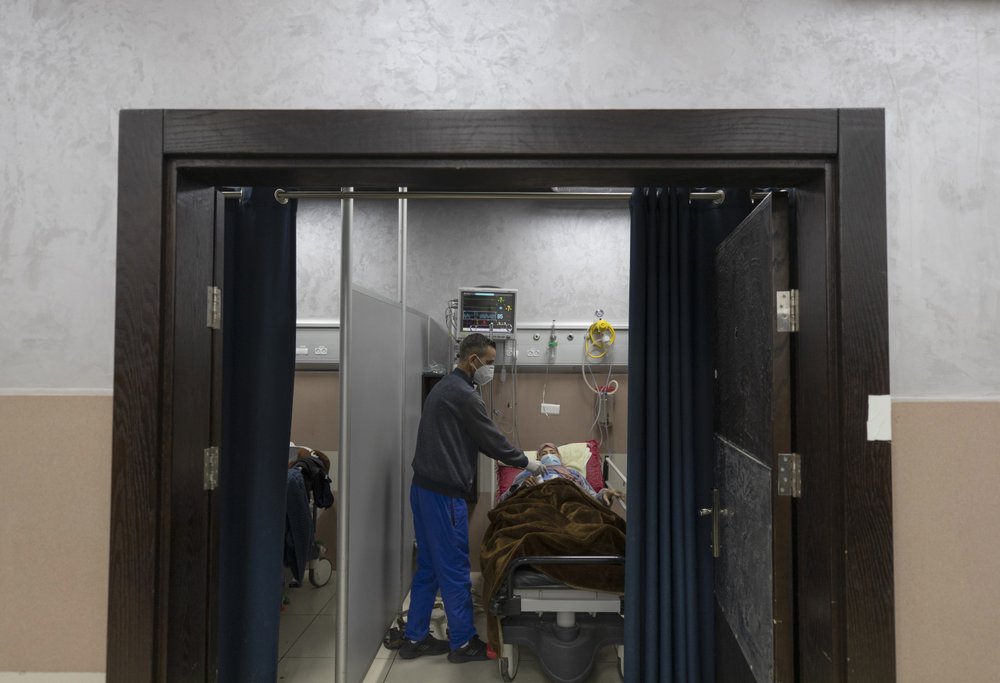 RAMALLAH, West Bank (AP) — Israel's spring of hope is unfolding alongside the Palestinians' winter of despair.
More than half of Israel's population of 9.3 million have been vaccinated and the lines for shots have dwindled. There's enough of a surplus that Prime Minister Benjamin Netanyahu wants to send thousands of doses to friendly countries. Hotels and restaurants are set to reopen next week.
In the Israeli-occupied West Bank, the COVID-19 wards are overstretched, testing centers are as busy as ever and new lockdown measures have been announced. The Palestinian Authority has acquired only a few thousand doses — not even enough for front-line health workers — and reported nearly 2,000 new cases on Tuesday alone.
It's a stark illustration of the disparity at the heart of the Middle East conflict — one of the few aspects of life here that haven't changed over the past year.
Israel cites past agreements that say the PA is responsible for health care in areas it administers. Human rights groups say Israel is shirking its obligations as an occupying power. The PA, perhaps out of concern for its own image, insists it has secured its own supplies.
In the meantime, West Bank hospitals are filling up. A woman who identified herself as Umm Bashar brought her mother to the main hospital in Ramallah two days ago after her oxygen levels dropped. She's still waiting in the emergency unit for a bed in a newly expanded COVID-19 ward.
By JOSEPH KRAUSS