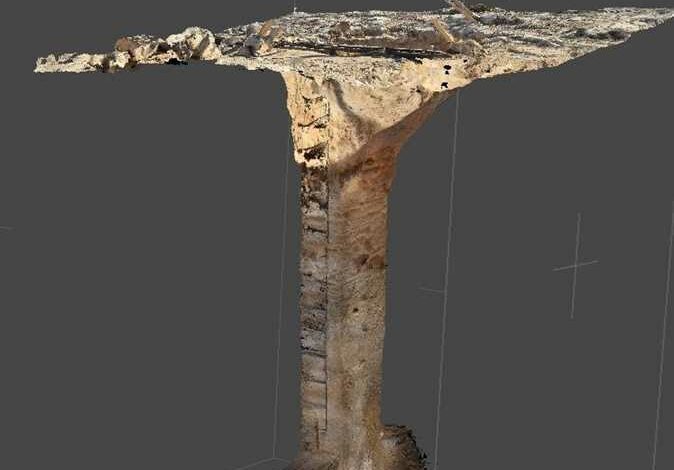 Roughly 200 kilometers from Cairo, a team of scientists and divers have embarked on a new attempt to search for one of the most important discoveries of the modern era – the lost tomb of Queen Cleopatra.
Scientists believe that her tomb may be located in the depths of the Mediterranean Sea, off the coasts of Alexandria.
Al-Masry Al-Youm accompanied the expedition team on the first day of this exciting new phase of research.

About 20 years ago, the Egyptian-Dominican mission first began its search for the tomb of Cleopatra and her lover Antony.
A miraculous tunnel
The world came a step closer to finding the tomb in November, when the head of the expedition Kathleen Martinez announced the discovery of a 1,305 long tunnel, 13 meters below the surface of the earth at the Taposiris Magna site located west of Alexandria, according to the Ministry of Tourism and Antiquities's official Facebook page.
Experts marveled at the ancient tunnel, describing it as an "engineering miracle."
Taposiris Magna, meaning tomb of Osiris, is an ancient city founded by Ptolemy II Philadelphus between the years 280-270 BC.
Martinez chose it as the place of her research, as she believed the evidence showed that Cleopatra's tomb was located in the region.

Research conducted last year in the Taposiris Magna tunnel uncovered a religious center that includes three sanctuaries, a sacred lake, more than 1,500 pieces, busts, headless statues, and a collection of coins bearing images of both Alexander the Great and Queen Cleopatra.
Martinez told Al-Masry Al-Youm that part of the tunnel is submerged under the waters of the Mediterranean Sea, and that the Egyptian coast was exposed to a number of earthquakes from 320 to 1303 AD.
This caused the collapse and sinking of part of Taposiris Magna, leading to a blockage in the tunnel.
Excavation and archaeological survey work revealed the existence of a network of tunnels leading to the Mediterranean Sea and sunken buildings.
The quest for the lost tomb continues
The president of the Ocean Exploration Trust and discoverer of the Titanic shipwreck, Robert Ballard, said that Martinez contacted him last year and asked him for help in her quest to find Cleopatra's tomb, after her discovery of the tunnel.
Ballard added that due to the tunnel's blockage the team went to sea, in cooperation with the local antiquities authorities in Egypt, to conduct a comprehensive mapping of the Alexandria seashore which showed what appeared to be an entrance to a submerged port.
This led them to believe that Cleopatra's tomb might be in this location.
Now, in cooperation with a team of divers and the Egyptian Navy, Ballard said a new phase of the search for Cleopatra's lost tomb has begun.

Edited translation from Al-Masry Al-Youm