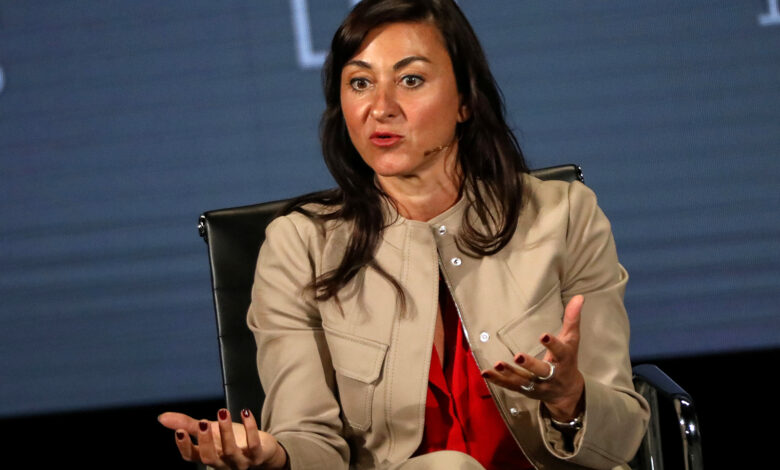 An unlikely group is fighting to defend Ukraine from Vladimir Putin's attacks.
Known as the Free Russia Legion, the group is made entirely of Russian soldiers.
Lynsey Addario, a New York Times photojournalist, told CNN's Erin Burnett on Tuesday the group is motivated "by various reasons."
"They believe Russia should not have invaded Ukraine and they feel that it's their way of standing up to what they feel is an unjust war, so it's really a moral sort of stand," she said, citing the work of Michael Schwirtz, NYT investigative reporter. "Then, there are, of course, Russians who have lived in Ukraine for a long time and they feel like they want to fight on behalf of the Ukrainians and then there's just, of course, people who detest Putin and want to sort of free their country from his leadership."
Addario, who recently returned from a trip documenting the Ukrainian front lines, said Russian forces "really would like to target" members of the Free Russia Legion "because they're their own countrymen fighting for the enemy."
In a photo Addario captured during her visit, she recalled the story of one of the group's members, named Zaza.
"Zaza looked like a baby. He was incredibly young," she said. "Zaza talked about how he just didn't believe in his country fighting this war and he made a decision finally to just walk across the border into Ukraine and offer himself up to fight for the Ukrainian military."