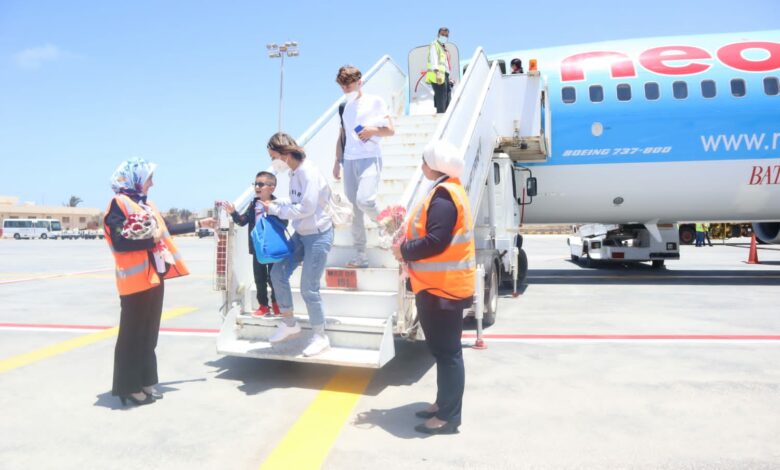 The Marsa Matrouh International Airport received on Tuesday the first flight from the airline Neos Air coming from Malpensa Airport in Milan, Italy.
The flights are scheduled to arrive at a rate of one trip per week, which can be increased to four flights per week during the month of June until the end of the summer tourist season.
The plane was received with the spraying of water.
This is an international tradition when receiving a plane making its first flight to the airport.
They were also greeted by a team of public relations staff at Matrouh Airport who received the passengers and completed their arrival procedures with ease.
Members of the office of the Egyptian Tourism Authority in Matrouh Governorate welcomed the tourists and the crew of the plane: received them with flowers, distributed leaflets and promotions materials about the Egyptian tourist destination and its various tourist and archaeological elements.
The tourists were also received by folklore teams and souvenirs were distributed to them.
Marsa Matrouh International Airport has recently witnessed development work, as well as maintenance of all airport facilities.