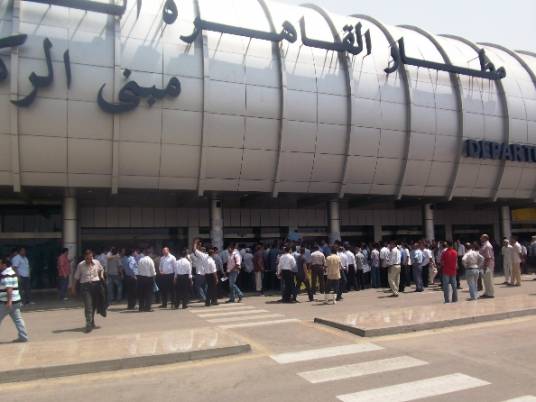 Egypt's airport authorities banned eight Egyptian women from traveling to Turkey on Friday as a new policy obliging travelers to obtain prior approval from the Interior Ministry is implemented, sources at the airport said.
The new policy requires Egyptian females aged between 18 and 40 to acquire the approval of the Interior Ministry before traveling to Turkey. The policy is part of "security measures to secure the travel of Egyptian females to Turkey out of fear that some of them might join the Islamic State terrorist group", the sources said.
It has been discovered that "terrorist groups have been encouraging Egyptian females to travel to join the terrorist group [the Islamic State]," the sources added.
According to the sources, tour operators have been informed of the new policy.
Egypt imposed restrictions on Egyptians' travel to Turkey last December, demanding potential travelers to acquire security approvals from the competent authorities. But since, the policy has largely been applied to male travellers.
Egyptian-Turkish ties have been strained since July 2013, when Islamist President Mohamed Mursi was removed from power by the military, following mass protests against his rule. Turkey has vocally opposed this power shift.
Militancy inside Egypt has seen a significant rise since July 2013 and Egypt's most active militant group Ansar Bayt al-Maqdis pledged allegiance to Islamic State fighters in Iraq and Syria last November, renaming itself as the "Sinai Province".
This came after Islamic State fighters gained control of large areas of Iraq and Syria over the past summer.