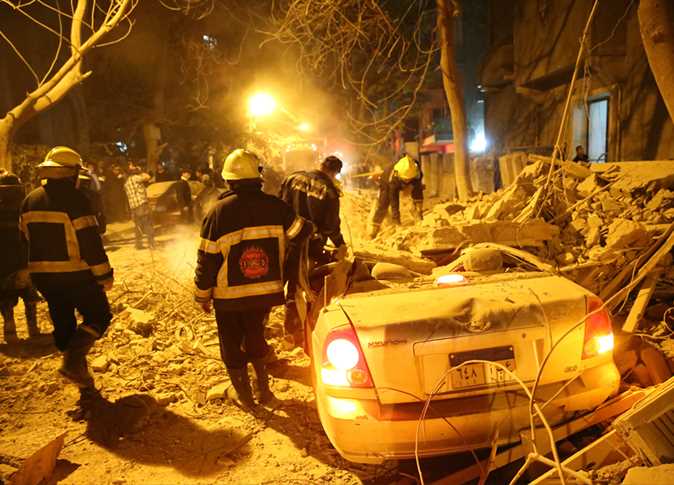 Partial collapse to one of Garden City's buildings on Friday resulted in the injury of 7 people, who have been taken to Al-Munira General Hospital for treatment, the spokesperson for the Health Ministry Khaled Megahed said.
He added in a statement on Friday evening that the incident did not record any deaths, noting that 4 ambulances had been rushed to the incident.
Eyewitnesses told Al-Masry Al-Youm that at least 5 cars were damaged as a result of the collapse of the four-storey building; the collapsed property is number 15 on Gamal Al-Din Abu Al-Mahasin street in the Garden City neighborhood.
The Head of the Fire Department, Major General Magdi al-Shalaaqani said that the personnel who rushed to the scene immediately rescued two residents who were stuck inside a residential apartment in the building.
He added that the police forces carried out a security cordon on the building to facilitate the task of the Fire Department in ensuring no residents were stuck inside the property.