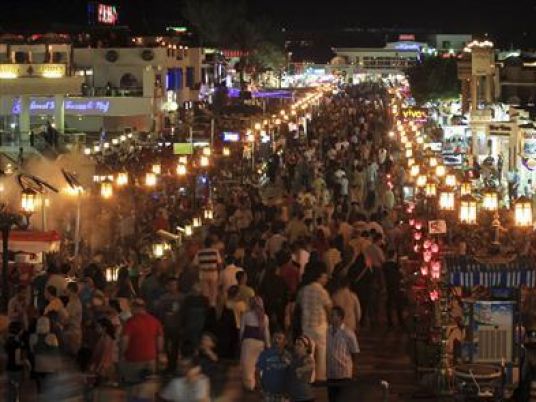 South Sinai security services prevented 52 Romanian tourists from entering an archaeological church, located an hour away from Saint Catherine city, for lacking the required permission to visit.
Security source said on Sunday that the tourist group which included 52 tourists in addition to the representative of the tourist agency, are allowed to visit Saint Catherine monastery and Mount Sinai heading toward Saint Catherine through Taba land port in a three-day visit.
This comes after almost one week of death of four Egyptians and injury of four others in a safari trip in Saint Catherine as a result of a blizzard. Tourism Minister Hesham Zaazou said then that the trip was not organized by a tourist agency.
Zaazou instructed on Sunday the ministry's sector of tourist agencies to launch more campaigns on the tourist agencies to check if they are committed to laws.
Mostafa Abdel Latif, head of the sector, said on Sunday that committees formed in this regard inspected around 70 tourist agencies from late January until mid-February.
Violations found ranged between absence of the manager, neglecting some agencies registration of their employees at the ministry's records, not putting the license at a clear place and changing the place without getting required approvals, he added.
Abdel Latif added that such violations will be investigated.
Edited translation from MENA