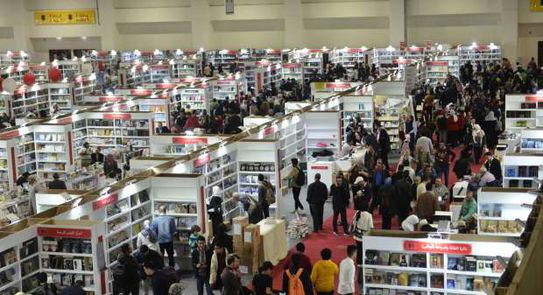 The Cairo International Book Fair witnessed large public turnout during its 54th session, with 500,000 visitors over three days.
The Head of the Egyptian General Book Authority Ahmed Bahey-Eddin said that the number of visitors to the exhibition on Saturday approached 300,000.
This large number was reflected in the sales of publishers during the first days of the exhibition, which gives a good indication of sales rates during the coming days.
Bahey-Eddin expressed his happiness at the size of the growing public turnout to the current session of the exhibition, which showcases how important knowledge is to Egyptian society.
Public demand wasn't just for books, he said, as crowds flocked to artistic performances such as performances by the National Circus and the Nile Band.
Schedule
The CIBF opens its doors to the public daily from 10 am to eight pm starting from January 26 to February 6, except for Thursday and Friday which will extend from 10 am until nine pm.
Jordan participates in the 54th session as a guest of honor, with late writer Salah Jahin as the personality honored this year by the fair.
Children's writer Kamel Kilani is honored during the Children's Fair as a pioneer of children's literature, not only in Egypt but the Arab world in general.