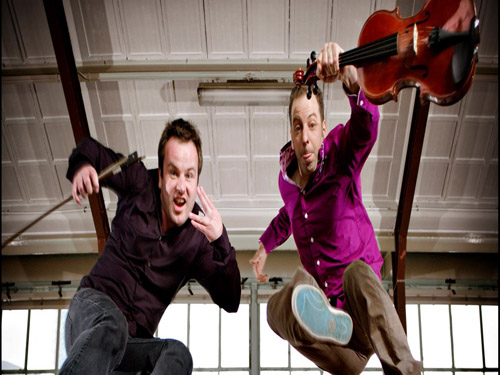 The fifth Spring Festival, a showcase of Arab arts and music, starts on Friday night in six cities across Egypt and Lebanon.
The festival opens in Cairo's Prince Taz Palace with "Turkish Coffee," a performance of solos, duets and collective improvisations by distinguished musicians Nedim Nalbantoglu, Nuri Karademirli, and Barbaros Erkose.
Nalbantoglu is known for his impressive improvisations and talent in mixing different music genres, like jazz, classical, Turkish, Balkan, rock, blues and Indian. He has performed widely around the world. Karademirli is a talented oud virtuoso, popular in Turkey since he was only 16, while the subterranean Erkose has been playing the clarinet since he was nine.
Since it started in 2004, the bi-annual Spring Festival, organized by Culture Resource in collaboration with the Cultural Cooperative Association for Youth in Theatre and Cinema and a number of cultural institutions, has brought together some of the most prominent contemporary artists from Europe, Central Asia, the US and the Arab world.
In addition to Cairo, this year's festival will also take place in the Egyptian cities of Alexandria, Minya and Assiut, as well as Beirut and Tripoli in Lebanon. The event will feature a whole range of musical genres and international groups, including Checkpoint 303, who play electronic music from Palestine, Tunisia and France, Dima Dima from Tunisia and the Dutch band Zapp 4.
Throughout the festival, audiences will enjoy listening to some of the world's most experimental music. Five acclaimed musicians from Central Asia will perform in a concert titled "The Invisible Face of the Beloved" on 27 April, followed by two performances by the Tausi Women's Taarab Orchestra from Zanzibar the following night. While the Iranian-British band AJAM link5, will conclude the festival with a concert on 14 May.
While Culture Resource is most famous for its support of musical acts, a number of contemporary dance performances are also scheduled for this year's festival. Dorky Park, the ensemble of famous choreographer Constanza Macra, will perform their "Here/After" at the American University in Cairo's Falaki Theater this weekend, and the American group "Dance Brigade," led by artistic director Krissy Keefer, is bringing its show "Cavewomen: The Next Incarnation" to Cairo on 11 May. Among the most excitedly anticipated acts is "Garbage Monster" by Turkish shadow puppeteer Cengiz Ozek, which will be the first performance dedicated to a young audience in the Spring Festival's history.
Alongside the performances and concerts, a program will also run to creatively tackle recent political developments across the Arab world. It will include a "Future Manifesto" panel discussion and "Chitchats with the revolution," a series of storytelling evenings. The panel discussion will feature cultural and political activists from Egypt, Tunisia, Libya and Yemen, and will be moderated by TV host Dina Abdel Rahman. "Chitchats with the revolution," on the other hand, brings together nine people from Bahrain, Egypt, Libya, Tunisia and Yemen, who will share their stories with the audience over three consecutive evenings from 8–10 May at the Makan venue.
The parallel programs are a tradition maintained by the festival since it first began, but it is the first time that they will focus on political issues, explains Wessam Ragab, the festival's media coordinator.
"Every year the program would tackle a political issue, but it was never as direct like this year," she told Egypt Independent.
It is also the first time the festival is expanding to other Egyptian governorates, holding events at the Jesuit Cultural Center in Minya and at Assiut University. Other venues include El Genaina Theater, Amir Taz Palace, Beit al-Seheimy, Falaki Theater and Ewart Hall in Cairo, as well as the Jesuit Cultural Center, Alexandria Center of Arts and Cinema Rio Rooftop in Alexandria.
The festival's full program is located here.