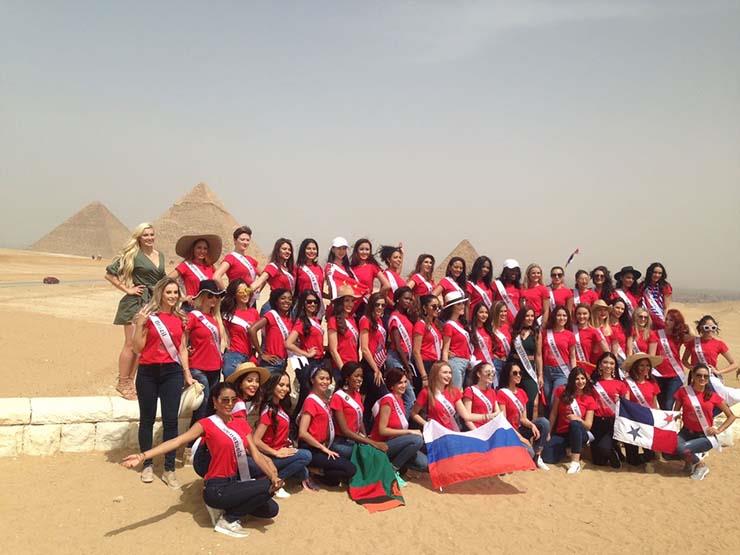 As part of their tour of Egypt, a group of 49 Miss World contestants visited the Giza Pyramids on Thursday where they entered the Great Pyramid of Khufu, the Sphinx and the panorama area.
According to state-run newspaper Al-Ahram, the Miss World contestants are also visting the cities of Luxor, Ain Sokhna and Marsa Alam.
The beauty queens who came from all over the world arrived in Egypt on Monday to compete for the Miss World Competition 2018 for Tourism and Environment, which will be held for the third consecutive time in Egypt.
The competition's details were released in press conference on April 11, in Bibliotheca Alexandria.
Head of 2018 Miss World Competition Amal Rezq said that the beauty queens published their photos, sporting their countries' flags, across different airports across the world in their journey to Egypt.
The competition is organized by EcoSpaire in cooperation with the Tourism Promotion Authority and the United Nations.