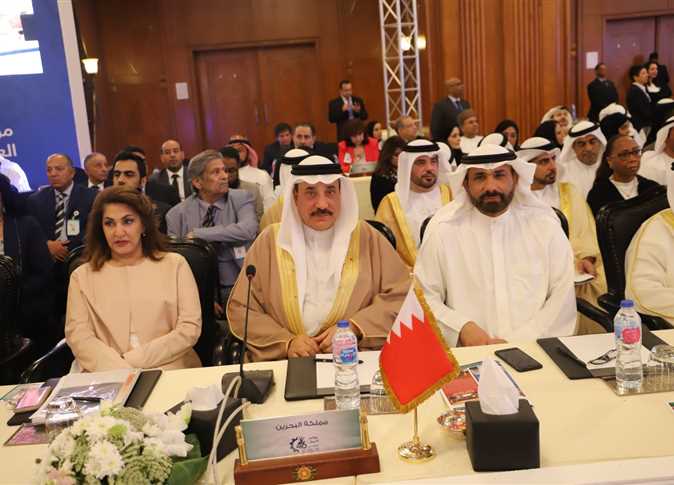 The 46th session of the Arab Labor Conference, which kicked off in Cairo on Sunday, concluded on Wednesday.

Manpower Minister Mohamed Saafan, 17 Arab workforce ministers, representatives of Arab and international labor organizations , the Arab League, and activists in the field of economic and social development attended the event.
This session also saw the election of the Director General of the Arab Labor Organization Fayez al-Mutairy for a second term, which will continue until 2023.
The International Labor Organization (ILO) was represented by professor Roba Jaradat, Assistant Director General of the ILO and Regional Director for the Arab States.
According to Jaradat, the global population who reached work age is 5.7 billion people, out of who 3.3 billion people or 58.4 percent were working in 2018 while 172 million were unemployed, Jaradat said.
She noted that the unemployment rate in the Arab region is the highest in the world, with 7.3 percent in the Middle East and 11.8 percent in North Africa compared to the global average of 5 percent.
The 46th session discussed a number of important topics. This included discussing the requirements of sustainable development in relation to the labor market, with the aim of contributing to effectively achieving the plans and visions of sustainable development in the Arab countries.
 It also discussed the role of modern technology in integrating people with disabilities in the labor mark and enhancing the role of blue economy in providing job opportunities.
On the sidelines of the Arab Labor Conference, a special session was held regarding the situation of workers in Palestine and Palestinian occupied territories.
The meeting was attended by Petrus Petro, the World Federation of Trade Unions liaison officer who, on behalf of the federation, condemned the declaration made by US President Donald Trump that the Golan Heights are Israeli land, asserting that the Golan belongs to Syria and Jerusalem to Palestinians.
Edited translation from Al-Masry Al-Youm