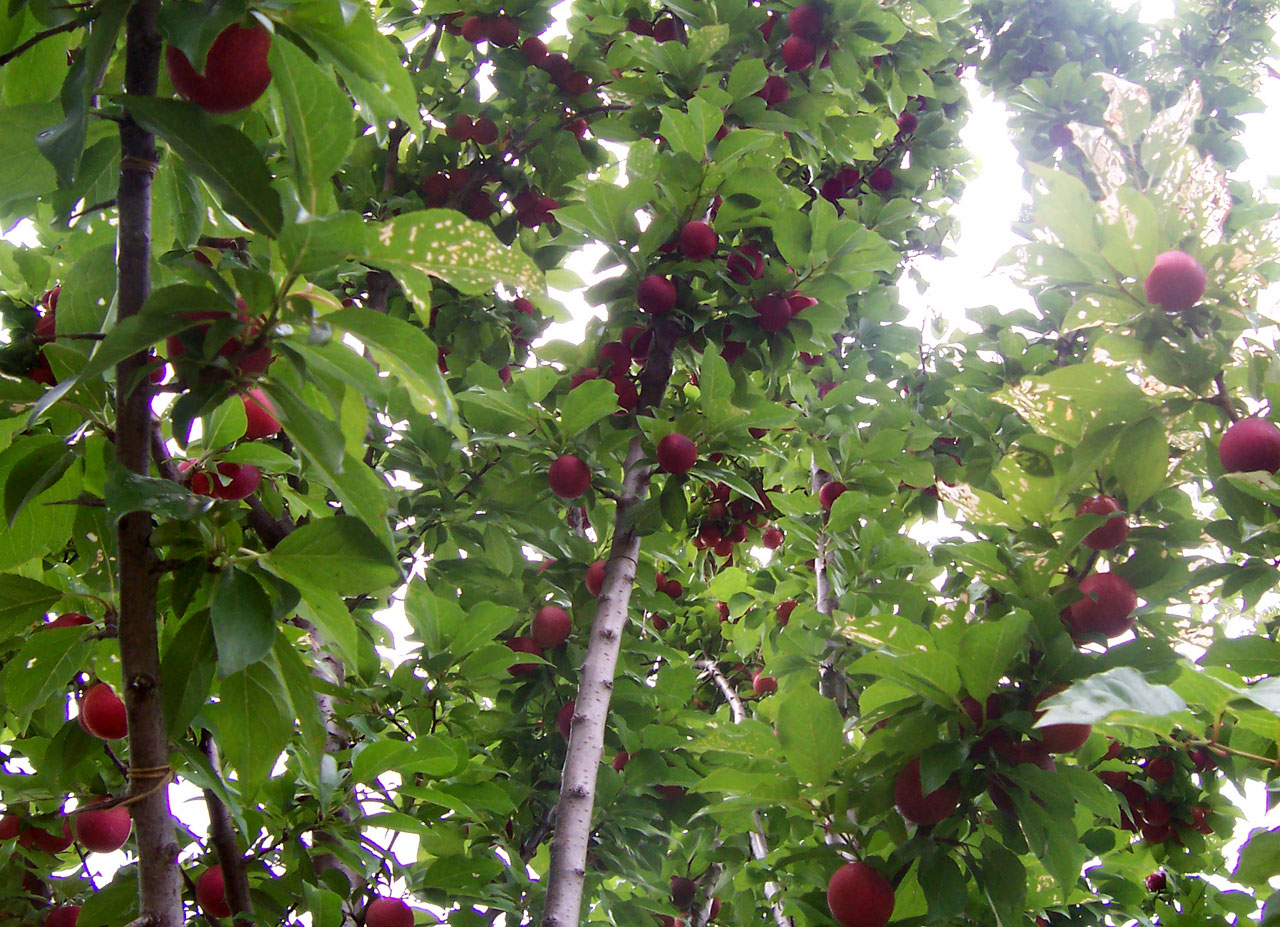 "Be positive and plant a fruitful tree," is the slogan inaugurated by organizers of the campaign to plant trees in ten governorates. Forty-five thousand trees have been planted so far in ten governorates under the campaign.
The campaign was launched by an oil engineer in his thirties named Omar al-Deeb in 2016. Deeb says the idea came to his mind when a neighbor planted a tree and other neighbors and passersby benefited from its fruit.
Deeb first launched the campaign among his neighbors and relatives and started by planting dozens of trees in front of his house in Obour City.
"I am very interested in agriculture, and I was eager to take any positive step to spread my idea," says Omar. "Three years ago, the initiative started in a simple and small way. On Facebook, I called on people to plant fruit trees in the streets and at schools and to spread cultivation on balconies and roofs."
According to Deeb 45,000 trees and an abundance of plants on more than 2,500 balconies and rooftops have been planted under the campaign. Deeb said the campaign aims to plant 100,000 trees before 2020. The campaign targets the cultivation of one million trees nationwide by 2030.
Forty public schools, several private and government universities, and many private institutions and NGOs took part in the campaign through donations and volunteering.
"We either announce the need to cultivate certain areas, or schools and associations call us to plant certain areas," Deeb said.
Deeb said that the campaign organizes workshops to teach children cultivation.
"Children are the future, and they are the ones able to complete the initiative, so I was careful to hold workshops for them in addition to the educational seminars," he said.
"This is my goal for the initiative," he said. "To reach the dream of my lifetime, the journey is long, but with the help of the people we will plant 100 thousand nearby trees."
Deeb expressed hope that the government would pay more attention to spreading environmental awareness.
Edited translation from Al-Masry Al-Youm