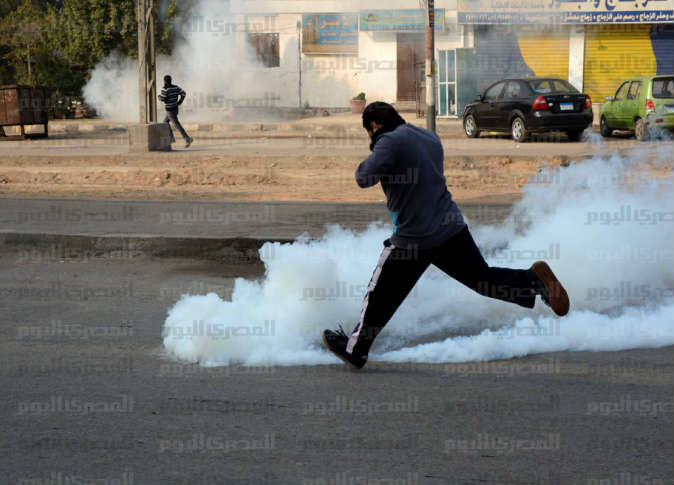 A military court has sentenced 418 Muslim Brotherhood supporters to prison terms of between two and 25 years for their involvement in violence in Minya after the dispersal of the Rabaa al-Adaweya and Nahda sit-ins in 2013.
Of the total, 249 were sentenced in absentia to life in prison, and another 50 sentenced to between two and 10 years, for their involvement in storming Deir Mowas police station.
The court also sentenced 101 in absentia to life in prison, and another 18 sentenced to 10 years, for breaking into and burning Deir Mowas communication center.
The Public Prosecution referred the suspects to military court in May. In its decision, the prosectution stated that the suspects belonged to the Muslim Brotherhood, which was an illegal organization, and that they destroyed public, judicial and police properties in the wake of the dispersal of the sit-ins.
In August 2013, security troops, in collaboration with the military, dispersed the 47-day sit-ins, which were protesting against the ouster in July of former Islamist president Mohamed Morsy.
Egypt banned the Brotherhood and labelled it as a terrorist group in December 2013. Thousands of the group's supporters and leaders, including former Supreme Guide Mohamed Badie, have stood trial for their involvement in violence, especially that which took place in the aftermath of the dispersal.
Egypt provided the military courts with full powers in 2014, allowing for civilians to be tried for attacking establishments, blocking roads and assaulting military personnel on duty outside barracks.