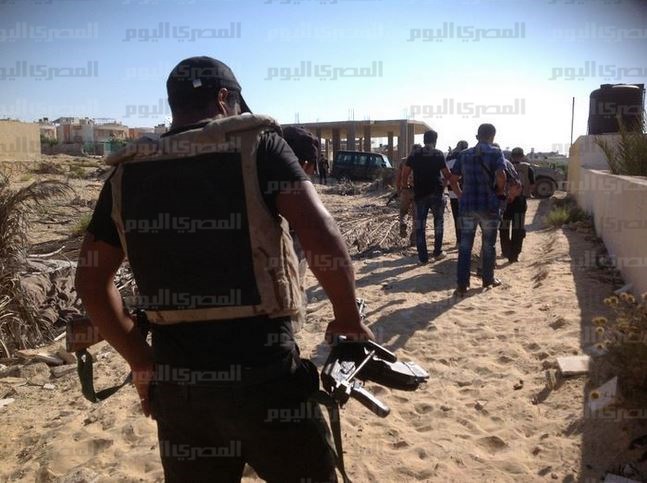 Al-Masry Al-Youm received details on land allocated to a new development project in North Sinai, which will be discussed by a committee formed by President Abdel Fattah al-Sisi on Sunday, under the chairmanship of former Prime Minister and current Assistant President of for National and Strategic Projects Ibrahim Mehleb.
Sources told Al-Masry Al-Youm that the land of the project is up to 400,000 feddans divided into several areas, including areas in Sahl Teena and South Qantara of up to 125,000 fedsans located on the eastern bank of the Suez Canal. Infrastructure in this area has been already installed and the land has been cultivated and started production, according to the sources.
The sources added that the second batch is in the areas of Rabaa, Be'r al-Abd, al-Serr, al-Qawarir, al-Mazar and al-Midan.
According to the sources, the state attaches great importance to the development of the Rabaa and Be'r al-Abd, which include over 156,000 feddans, specifically because "its the start of the front line of the battle area with terrorism."
Al-Serr and al-Qawarir areas include 85,000 feddans, while al-Mazar and al-Midan areas include over 33,000 feddans.
The project is based on two main axes: the provision of water resources and infrastructure, said the sources.
A water intake facility was planned on the sea at a total cost of LE1 billion to feed 25 water lines linked to the above mentioned areas. Twelve lines have been constructed, according to the sources.
The infrastructure of 400,000 feddans stands at LE7 billion, said the sources, adding that the project includes not only agricultural development, but the establishment of villages including five villages in Sahl Teena area and two others in South Qantara.
Ninety percent of the 400,000 feddans are fit for agriculture purposes, 125,000 out of which have been already cultivated.
Edited translation from Al-Masry Al-Youm