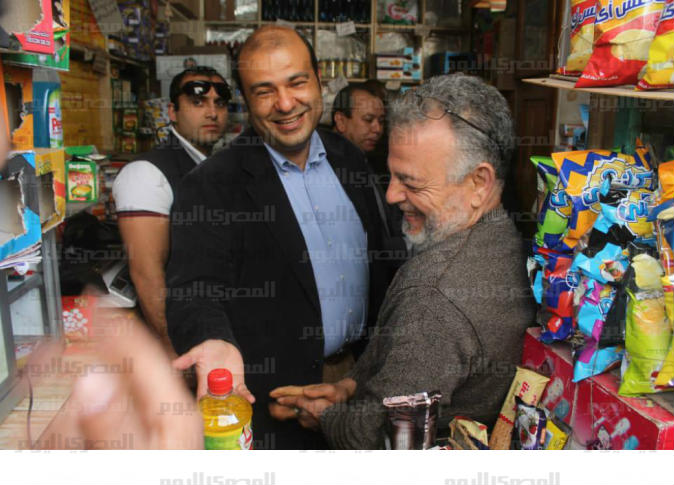 Ragab al-Attar, head of the spice dealers division at the Federation of Egyptian Chambers of Commerce (FEDCOC), revealed a 40 percent increase in Ramadan nut prices, known as yameesh, this year.
Attar indicated there was a 50-60 percent decline in yameesh imports, adding that the US dollar crisis and the international increase of some types of nuts are some of the reasons behind the price increase.
Food Supply Minister Khaled Hanafy declared the opening of new Consumer Protection Agency branches and cooperative outlets in the provinces of Qena, Aswan and Luxor during the coming week. New branches of the 'Ahlan Ramadan' exhibition will also be opened in several Upper Egypt governorates with discounts of up to 25 percent on all food commodities.
"Other food commodities like meat, poultry, fish, margarine, wheat, milk, foul and lentils were increased at cooperatives and outlets affiliated to the ministry, estimated at around 50,000 outlets nationwide. Prices of basic food commodities will be stable over the coming days to balance out the private sector as Ramadan approaches," the minister said.
Hanafy indicated that instructions have been given out to increase the food supply and allow citizens to get Ramadan commodities with their bread subsidies. WIth this approach, citizens could get the nuts in return for the points normally used for the bread subsidy. Subsidies allocated to individuals will be increased from LE15 to up to LE22.5 for Ramadan.
One kilo of sugar will be offered at LE4.75, cooking oil between LE8.75-10 and fish between LE10-20, Hanafy said. For the yameesh, dates will be offered between LE5.5-12, dried figs LE40, blanched almonds LE115, raisins LE22 and dried apricot between LE44-55.
Edited translation from Al-Masry Al-Youm