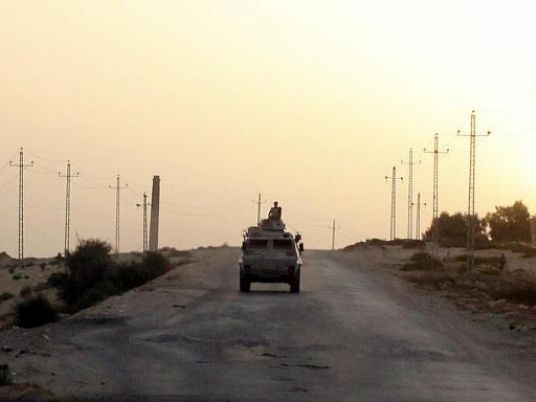 Border troops arrested 398 persons of different nationalities as they tried
to sneak into Egypt seeking illegal immigration, Military Spokesperson
Tamer al-Refaei said.

Six tunnels in Sinai were also destroyed.

In a statement posted on Facebook, Refaei said the arrests took place
between February 21 and March 13, while they tried to infiltrate into Egypt
through the western and southern borders.

Refai explained that the smuggling of people through Egyptian coasts is
on the increase, in light of the deteriorating security situation in
Libya; which is also a main point of departure of illegal immigrants
heading to Europe, especially Italy and Greece.

The military spokesperson also revealed that large amounts of drugs
were seized before they were smuggled into the country.