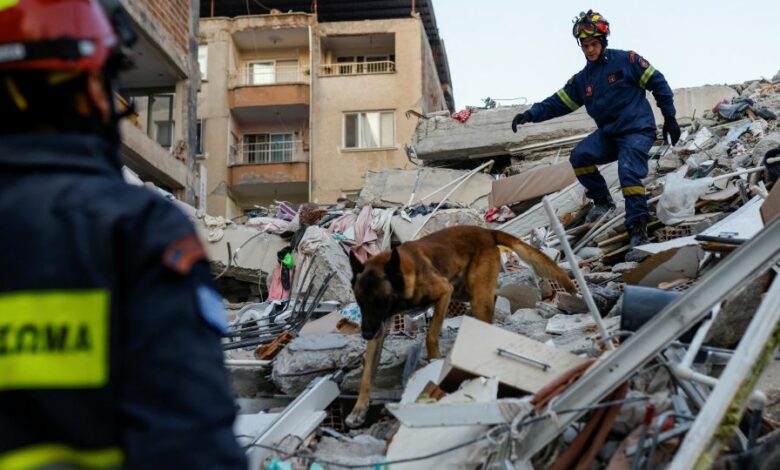 Thirty-four tremors have been recorded from Thursday until Friday morning, with intensities ranging between weak and medium, the Syrian National Earthquake Center, announced.
The center added – in a statement reported by the Syrian News Agency (SANA)- that the seismic monitoring network stations recorded four tremors in Latakia, one of which was 58 km north of the governorate.
There was another one in the Mediterranean Sea 50 km northwest of Latakia, and the third 45 km northwest of the governorate.
The fourth one was 33 km southwest of Latakia.
Another earthquake was recorded 46 km south of Idlib.
Twelve tremors were recorded in Iskenderun overall. A tremor 151 km northeast of Mosul, and 16 tremors in central and western Turkey.
The center stated that the tremors ranged between 1.4 and 4.9 magnitude on the Richter scale, and were at different depths, reaching 67.5 km.
On the Richter scale, earthquakes ranging between 1 and 4 degrees are light and cause no damage. However earthquakes ranging between 4 and 6 degrees are medium and may cause damage to buildings and lives.
While quakes that range between 7 and 10 degrees are strong and may destroy an entire city.