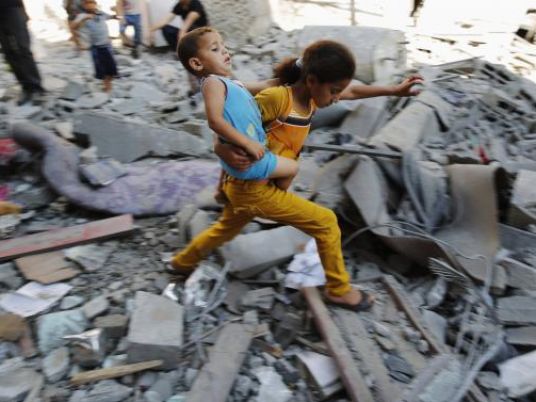 World aid organizations and NGOs have urged Egypt to open the Rafah land crossing to the Palestinian Gaza Strip to alleviate the suffering of people at the Palestinian enclave, warning of failure in committing to promises to rebuild the region.
"Egypt needs to open the Rafah Crossing, most urgently for humanitarian cases," 30 organizations said in a joint statement.
The agencies voiced alarm over the lack of progress in rebuilding Gaza since a ceasefire in August 2014 ended weeks long of fighting between Israeli forces and Palestinian factions.
"The Israeli-imposed blockade continues, the political process, along with the economy, are paralyzed, and living conditions have worsened," the organizations said in a joint statement. "Reconstruction and repairs to the tens of thousands of homes, hospitals, and schools damaged or destroyed in the fighting has been woefully slow," it added, noting that nearly 100,000 Palestinians remain displaced until present, enduring harsh living conditions in makeshift shelters and schools.
"With severe restrictions on movement, most of the 1.8 million residents are trapped in the coastal enclave, with no hope for the future," the statement read.
The statement added that the international community has yet to offer more assistance to the population of the Palestinian enclave, noting that little of the US$5.4 billion pledged in a Cairo conference late 2014 has reached Gaza.
"Israel, as the occupying power, is the main duty bearer and must comply with its obligations under international law."
Signatories to the statement included the United Nations Relief and Work Agency (UNRWA), the UN's Office for the Coordination of Humanitarian Affairs (OCHA), the World Health Organization and several NGOs.