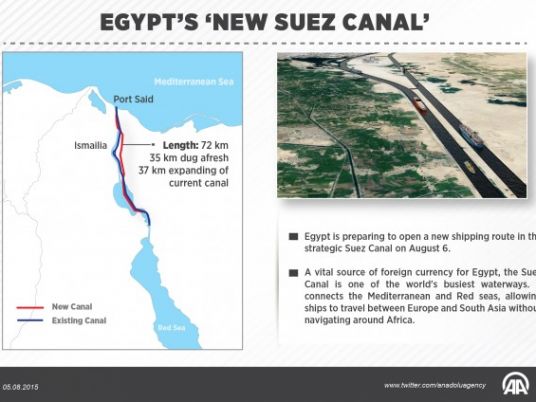 Egypt will establish 30 projects in the Suez Canal Economic Zone with investments totalling US$20 billion, said President of the Suez Canal Economic Zone Ahmed Darwish.
The projects will be established on an area of ​​23 million square meters, representing 6 percent of the economic zone's area, he added in a statement to Al-Masry Al-Youm.
These projects include the establishment of a petrochemical complex, an oil refinery, an industrial complex for the manufacture of solar cells and another for the manufacture of wind turbines, factories for the manufacture of textiles, foodstuffs, electrical appliances, motorcycles and others.
The Suez Canal Economic Zone has also agreed to establish a city for marble and granite on an area of ​​1 million square meters, a city for the manufacture of gold, an integrated health resort and pharmaceutical factories, according to Darwish.
Among the companies that will establish investments in the Suez Canal Economic Zone are Siemens Company for the maintenance of turbines, General Electric for the manufacture of wind turbines, Dayun Group for the manufacture of motorcycles and others, said Darwish, noting that 13 projects are still under study.
Edited translation from Al-Masry Al-Youm