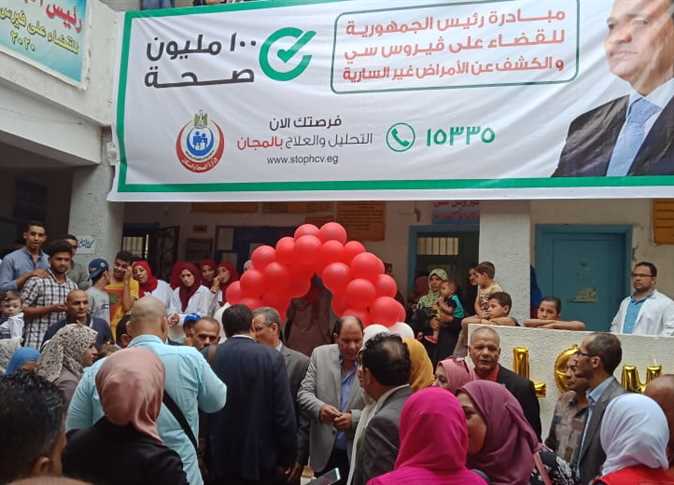 Health Ministry spokesperson Khaled Megahed announced that the total number of people examined since the "100 million healthy lives" initiative's inception is 30.37 million citizens, including 17.25 million citizens from the second phase.
Health Minister Hala Zayed said Friday that 91 percent of the target of the '100 Million healthy lives' initiative to eliminate Hepatitis C have been screened in Cairo.
Zayed explained that the number of people screened in Cairo governorate recorded 6.99 million citizens out of 7.67 million.
She added that the Red Sea Governorate has completed the screening 93 of those targeted by the initiative, after examining 317,000 citizens out of 340,000 targeted.
In the governorates of Cairo, Suez, Kafr al-Sheikh, Menoufia, Ismailia, Beni Suef, Sohag, Aswan, the Red Sea and North Sinai, the average rate of examination was 81 percent.
Megahed said that Ismailia achieved 88 percent of the target in the initiative, while Suez and Menoufia achieved 79 percent of the targeted, and Beni Suef reached 78 percent.
He pointed out that the ministry is intensifying preparations for the third phase of the presidential initiative, which will be launched in the first of March, in order to continue the success achieved in the detection of Hepatitis C virus and noncommunicable diseases such as blood pressure, diabetes and obesity.
The screening campaign began last year targeting people aged 19 to 59 for scanning through PCR tests. Those testing positive for the disease are expected to undergo further check-ups, and will be provided free medication.
Edited translation from Al-Masry Al-Youm