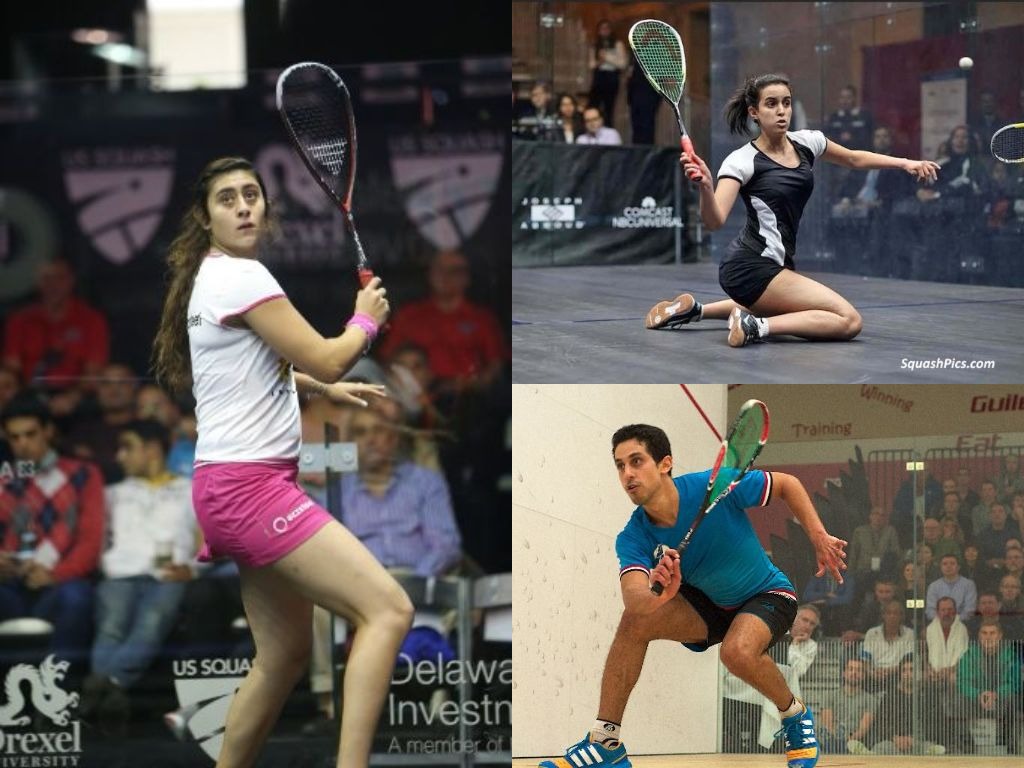 Egyptian squash champs Nour al-Tayeb and Tarek Momen reached the finals of the J.P. Morgan Tournament of Champions on Wednesday, raising the number of Egyptians in the Grand Central Terminal's Vanderbilt Hall in New York's finals to three.
Tayeb will meet Nour Al-Sherbini in an all-Egyptian women's final for the first time at the tournament after Tayeb defeated Camille Serme 3-0 (12-10, 11-6, 11-3) in 36 minutes.
A few days prior, Sherbini defeated World Number 4, Laura Massaro from Britain, in a 46-minute affair, which she came out victorious with a 4-11, 12-10, 11-4, 11-8 scoreline.
This is not the first time two top-tier Egyptian players will compete for a title. In 2014, Raneem Al-Welily and Tayeb competed for the Malaysian Open title, with Welily prevailing over Tayeb in the match.
Meanwhile, Momen will be competing against German competitor Simon Rosner for the men's title.
Momen reached the final after beating World Number 3 Ali Farag in the semi-final of the tournament, in a close match finishing 3-2 overall, with a match breakdown of 3-11, 11-2, 12-14, 11-6, and 9-11.
Farag had came a long way to reach the semis, after he defeated former World Number 1, Ramy Ashour, in the quarter-finals.
Elsewhere, three-time J.P. Morgan Champion Ashour defeated fellow Egyptian Mazen Hesham in the quarter-finals. Ashour had won the 2011, 2013, and the 2017 J.P. Morgan titles.