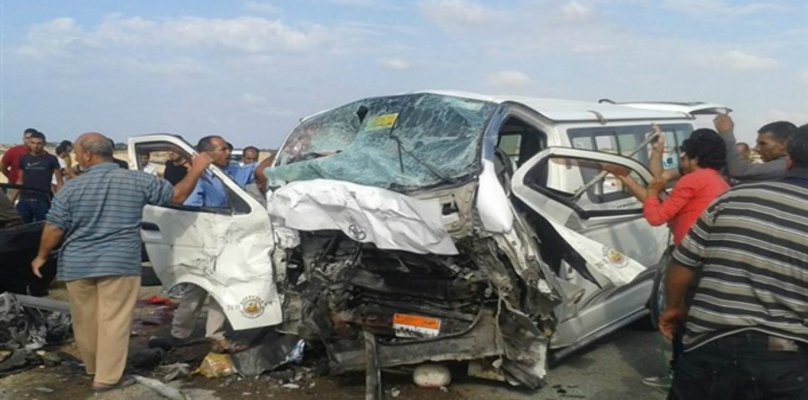 Three people were killed and 11 others injured, in a collision between a microbus and a pick-up car, on Damietta-al-Rkabyah, Damietta governorate.
Medical sources reported that the three who passed away are Mona Faroq Abdel Ghani, 30, from Damietta al-Gadeda, Ahmed Mossaed Talaat, 34, from al- Rkabyah village. and Karim Ibrahim al-Tabeai, 35, from Damietta al-Gadeda.
Ambulance cars moved to the scene of the crash, transferring the injured to Kafr Saad Emergency Hospital and the dead to al-Azhar Hospital.
Police filed a report on the crash, and referred to the public prosecution to initiate investigation.
Egypt loses roughly 12,000 lives due to road traffic crashes every year. The densely-populated country has a road traffic fatality rate of 42 deaths per 100,000 people, according to the World Health Organization (WHO).
A pluraity of 48 percent of those killed are passengers of four-wheelers, although pedestrians also constitute a significant 20 percent of these fatalities.
According to a Central Agency for Public Mobilization and Statistics (CAPMAS) report on 2016 accidents, the highest cause of accidents was human error at 72.0 percent, followed by vehicle defects (technical condition of the car) at 18.2 percent, and environmental factors such as road conditions at 3.1 percent.
Edited translation from al-Masry al-Youm.