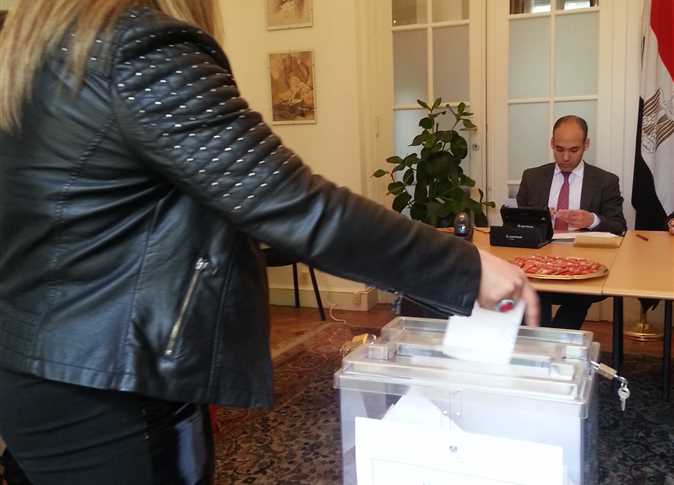 Egypt's embassies in countries around the world opened their doors on Saturday at 9 am local time for citizens to vote on the second day of the presidential elections.
The voting process will continue on Saturday until 9 pm at the diplomatic and consular missions in 124 countries.
The electoral commissions of the embassies were equipped with modern, reliable tablets to read the national number of the ID card or passport number of the electorate, as electronic devices have been provided to embassies with specialized programs to manage the electoral process.
The process of Egyptians abroad voting in the elections started on Friday March 16 and continues through Saturday and Sunday Match 17-18.
In order to facilitate voting, the National Elections Authority (NEA) said that voters can bring their valid passport or the national ID card without the need for prior registration.
Any citizen of Egypt residing abroad during the election time is entitled to vote at any Egyptian diplomatic mission in the country in which they are present.
The candidates competing in the elections are sitting President Abdel Fattah al-Sisi, represented by the star symbol, and Ghad part head Moussa Mostafa Moussa, represented by the airplane symbol.
Edited translation from Al-Masry Al-Youm