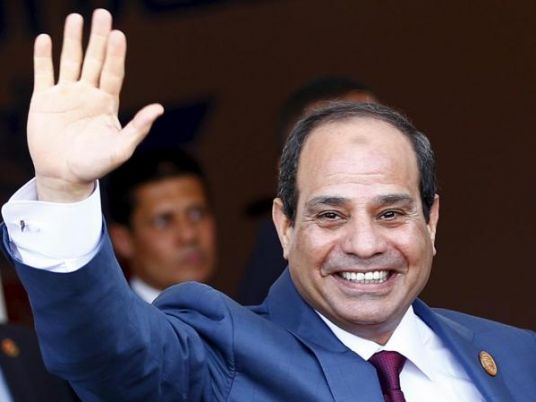 The 25-30 opposition bloc in Egypt's parliament called on Egypt's President to not ratify the government's deal to transfer sovereignty over the Red Sea islands of Tiran and Sanfir to Saudi Arabia, a deal that was approved by Egypt's parliament on Wednesday.
In an official statement, the 25-30 bloc said that the president should "preserve what is left of the rule of law" by not ratifying the deal, as Egypt's High Administrative Court previously ruled that the deal was null and void.
Egyptian Parliament approved on Wednesday during its general session, in a majority vote by raising of hands, the 2016 maritime demarcation deal between Egypt and Saudi Arabia that stipulates the islands' transfer to Saudi Arabia.
The Parliament's approval came after a three-day discussion between the members of Parliament, during which the Legislative Committee first approved the deal, with the Defense Committee following suit.
The parliamentary bloc added in its statement that it is considering whether to resign from parliament in protest against the deal, as many of its supporters have demanded, or to continue fighting in the legislative process to stop the transfer of the islands.
According to the 25/30 bloc, around 100 MPs out of a total of 596 voted against the agreement.
The opposition bloc had argued during the debates that numerous maps and documents show that the two islands never belonged to Saudi Arabia, and that parliament should not discuss or vote on the deal without a ruling from the Supreme Constitutional Court on legal jurisdiction disputes.
In January, the High Administrative Court ruled that the deal was null and void. But then in April, the Cairo Court for Urgent Matters followed with a ruling that administrative courts have no jurisdiction over issues relating to national borders.
Following the recent Parliamentary approval, MP Mohamed Fouad, who represents Al-Wafd party, declared his resignation "due to the clear derogation of his authorities as MP during the voting sessions," he said in a statement.
The Red Sea maritime demarcation deal was signed between Egypt and Saudi Arabia in 2016, during Saudi King Salman bin Abdulaziz's visit to Egypt.