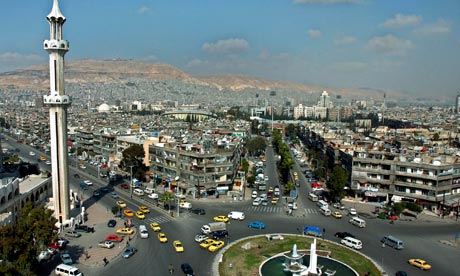 The Foreign Ministry said Wednesday that the Egyptian Embassy in Damascus deported 2,500 Egyptians in the past few weeks.
Egyptian Charge d'Affairs in Damascus Alaa Abdel Aziz, meanwhile, said he received a notification from the Syrian authorities saying four Egyptians were arrested while allegedly attempting to cross the Syrian border coming from Jordan and heading to Lebanon.
Foreign Ministry spokesperson Amr Roshdy warned Egyptians of the consequences of continuing to infiltrate the Syrian borders in order to illegally access Lebanon or Turkey.
"The deteriorated security conditions experienced by Syria make that journey fraught with serious security risks," Roshdy said Wednesday in a press release, pointing out that a number of Egyptians have been killed and wounded on the Syrian border, and that one of them froze to dead.
Edited translation from Al-Masry Al-Youm