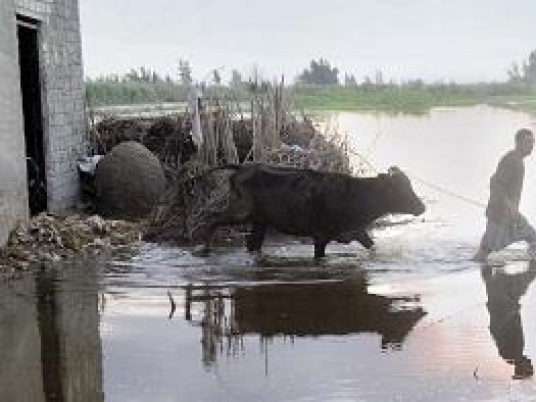 Twenty people have been poisoned in Alexandria as a result of contaminated water, the head of the Burg al-Arab Investors Association, Farag Amer, has announced.
Areas in West Alexandria have been subjected to drinking water that is mixed with drainage and industrial waste, causing a high salinity in the water.
Water levels rose in canals and drains as a result of the floods that took place in the province earlier in November, polluting the drinking water.
Amer said residents have complained of water pollution to officials but have received no response.
Food factories have also had to temporarily shut down since November 4 due to the high salinity of the water, which is unfit for human consumption. Additionally, the crisis has affected export and caused a shortage in some food commodities as 40 percent of the food factories are in Burg al-Arab City.
The water canals and drainage pipes are filled with garbage and dead animals, Amer mentioned.
Alexandria Drinking Water Company Chairman Ahmed Gaber said four water plants have been suspended due to the contaminated water.
The prosecutor for Burg al-Arab City, Mohamed al-Zanqaly, formed an investigative committee to inspect the water plants and define the extent of danger to the general health of citizens.
Magdy al-Mahy, the director general of the Alexandria water plants, said the issue was out of the Drinking Water Company's hands due to the unprecedented increase in salinity in the water.
West Alexandria residents staged protests and blocked roads to pressure officials to solve the water crisis.
Edited translation from Al-Masry Al-Youm