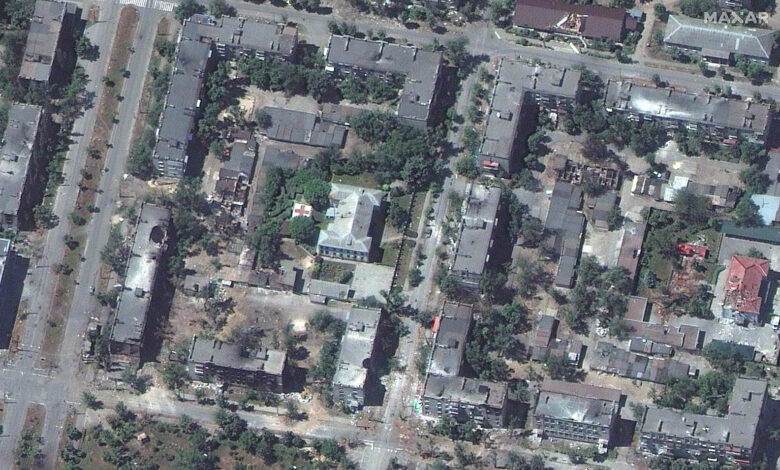 Military strikes have hit at least two hospitals in the Ukrainian cities of Severodonetsk and Rubizhne, new satellite images taken on Monday by Maxar Technologies show.
Significant portions of Severodonetsk have been destroyed by fighting between Ukrainian and Russian forces. The Ukrainians have maintained their defensive positions in the city, so far thwarting attempts by the Russians to take the city.
Even hospitals and their surrounding areas have not been spared by military strikes. In central Severodonetsk, a number of buildings in a hospital complex — a large red cross is seen painted on the roof — have been destroyed.
In southern Rubizhne, another hospital has been destroyed. The buildings surrounding it, including a pharmaceutical company, have also been destroyed.