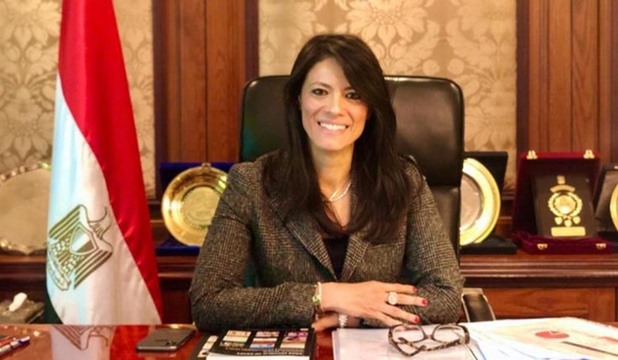 The first ministerial meeting on urbanization and climate change kicked off Thursday as part of the UN climate change conference, (COP27), currently in session in the Red Sea resort of Sharm El Sheikh.
The meeting was attended by a number of ministers and senior officials participating in the climate gathering.
Minister of International Cooperation Rania el Mashat said the ministerial meeting comes in response to the outcome of COP26, which highlights lacking speed in implementing pledges and commitments.
Mashat said "We are in dire need of accelerating fulfillment of goals and obligations reached so far and developing new partnerships."
Efforts are now focused on reviewing loss and damage caused by climate change, she said, adding our main goal is adaptation and not mitigation.
Mashat said the Ministry of Housing, Utilities and Urban Communities is well aware of big challenges facing African continent as far as climate change is concerned.
Mashat underscored the necessity of making constructive partnerships involving institutions in the world community to attain goals.
The Egyptian government is forwarding a specific message that COP27 is a conference for implementation, according to her.
In turn, Executive Director of the United Nations Human Settlements Program (UN‐Habitat) Maimunah Sharif said during a ministerial session to review the need of addressing climate change as part of COP27 that climate change and other phenomena including Covid-19 and global capital crisis are all posing series pressures to cities and weak urban communities .
Small cities can not handle climate challenges alone, she said, calling on all countries participating in COP27 to cooperate and take part in climate action.
Palestinian Housing Minister Mohamed Ziara said climate is not only a phenomenon, but it is a geopolitical issue in the Palestinian lands.
Ziara said in the session, devoted to probe the need of addressing climate changes as part of COP27, that Palestine is very keen on facing bad and negative impacts of climate changes at both the national and international levels.
On behalf of President Mahmoud Abbas, the government and the Palestinian people, he extended thanks to President Abdel Fattah El Sisi for tireless and painstaking efforts exerted
to render the conference a success.
For his part, Minister of Local Development Hisham Amna said the launch of several international initiatives at COP27 is reiterating the support of the Egyptian government for the state's strenuous efforts as far as adaptation and mitigation are concerned.
Amna pointed out to "Sustainable Egyptian Cities" initiative that has been launched in cooperation with a number of development partners and the global initiative for sustainable urban resilience.
MENA