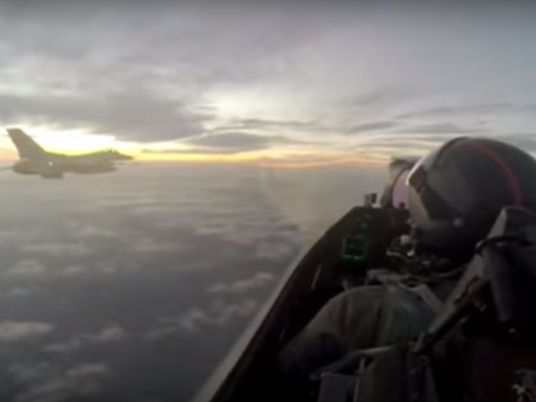 The Egyptian Air Force has killed 19 extremists and destroyed four vehicles during air strikes targeting terrorist hotspots in North Sinai.
A statement from military spokesperson Taer al-Refaei said the Armed Forces resumed their efforts to eradicate terrorist hubs in central and northern Sinai. "Based on intelligence information, the Air Force destroyed several terrorist havens and four trucks," the statement read
The extremists who were killed included a prominent leader with Ansar Bayt al-Maqdis, also known as Sinai Province, as well as the leader of the group's legislative committee and the official in charge of interrogations.
This achievement by Egypt's state security comes just days after the attack on the checkpoint near St. Catherine's Monastery in which one police officer was killed and four others injured.
A nationwide state of emergency was recently applied and will last for at least three months. The Emergency Law was imposed by the president in aftermath of two deadly attacks that targeted churches based in Tanta and Alexandria during Palm Sunday celebrations. The attacks resulted in the death of 46 people and the injury of more than 170.
Since 2014, the Egyptian security apparatuses represented in army and police forces have been engaged in violent military confrontations with the IS-affiliated group Sinai Province which considers army and police forces to be apostates.