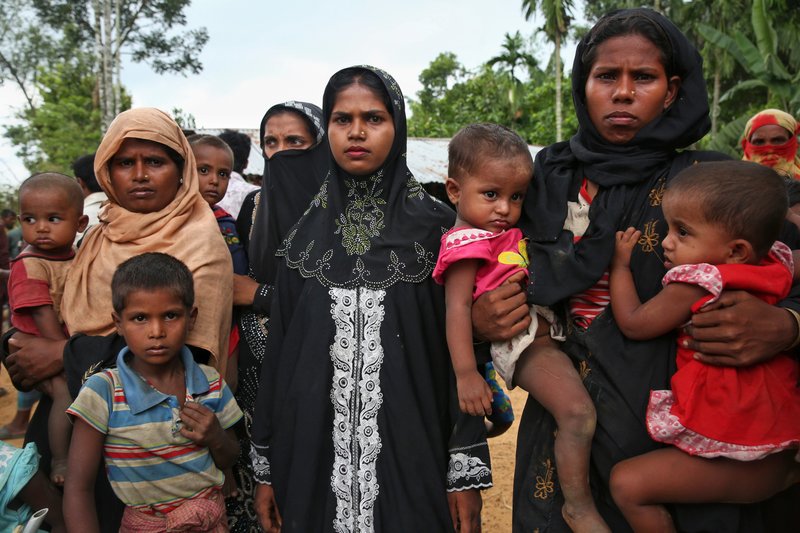 The International Organization for Migration says 18,000 Rohingya Muslims have fled fresh violence in Myanmar and crossed into Bangladesh, with "hundreds and hundreds" stranded in no man's land at the countries' border.
Sanjukta Sahany, a spokeswoman for the IOM in Cox's Bazar, on the Bangladesh border with Myanmar, released the latest figures Wednesday as human rights groups and advocates for the Rohingya say the Myanmar army was retaliating for attacks by Rohingya militants on security posts by burning down villages and shooting civilians.
The Myanmar government blames Rohingya insurgents for the violence, including the arson. The official death toll in the violence was 96 as of Sunday, and the actual number is likely to be higher.