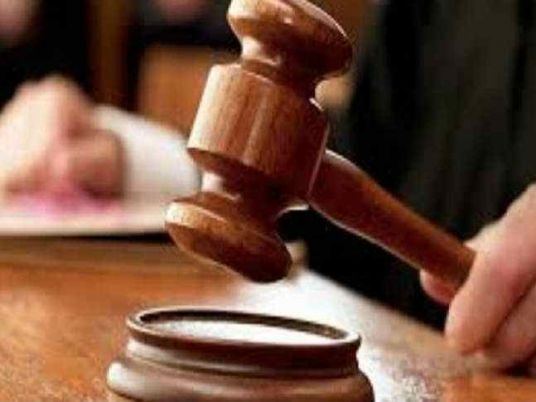 Damietta Criminal Court sentenced on Tuesday 16 supporters of former president Mohamed Morsi and Muslim Brotherhood members to three years in prison over charges of rioting and engaging in unauthorized protests in the province in April 2014.
The court also ordered to put the convicts under a three-year surveillance once the sentence is served.
Six other defendnts were acquitted of charges of inciting the protests.
Brotherhood supporters have been engaging in anti-government protests since the ouster of President Morsi in 2013.
Hundreds of Muslim Brotherhood leaders and supporters have since been sentenced to prison over violence-related charges.
Edited ranslation from Al-Masry Al-Youm