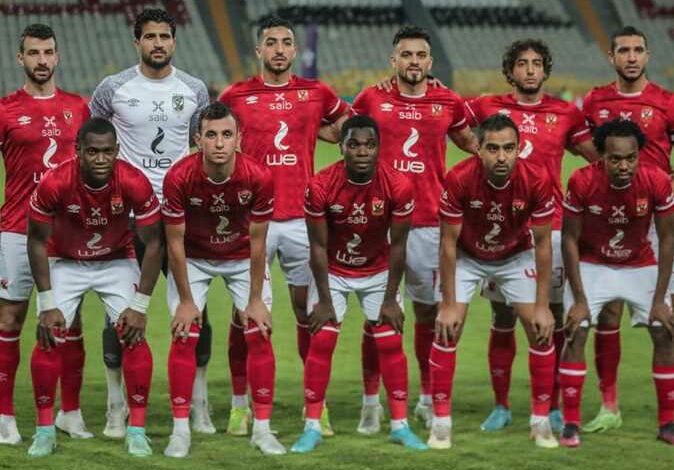 News at Al-Ahly Sporting Club is buzzing around the new deals concluded by the Reds or the players whose departure was decided by the new technical staff of the first football team led by the Swiss coach Marcel Koller.
The Ahly club had recently contracted Koller to take over the technical leadership of the team during the coming period, after the contract with Portuguese Ricardo Soares was terminated after losing the league and cup titles last season.
Ahly club contracted in the summer transfer window so far the Brazilian Bruno Savio from Bolivian Bolivar, and the Ceramica Cleopatra duo, Shadi Hussein and Saad Messi, in addition to the return of the duo from loan Mahmoud Kahraba from Turkish Hatayspor, and Mohamed Maghraby from Czech Teplice.
Al-Masry Al-Youm reviews the list of those who left Ahly, which includes 15 players:
– Walid Suleiman, after his official retirement.
– Mahmoud Waheed transferred on loan to Tala'ea el-Gaish SC.
– Ahmed Yasser Rayan in a final transfer to Ceramica Cleopatra.
– Ahmed Ramadan Beckham, in a final transfer to Ceramica Cleopatra.
– Mohamed Shoukry in a final transfer to Ceramica Cleopatra.
– Araby Badr in a loan to Ceramica Cleopatra Club.
– Ahmed Sayed Gharib in a loan to al-Ittihad Club of Alexandria.
– Walter Bwalya transferred in a loan to al-Qadisiyah of Saudi Arabia.
– Louis Miccesoni transferred in a loan to Saudi Arabia's Abha.
– Badr Benoun in a final transfer to the Qatari club, Qatar.
– Aliou Badji in a final sale to French club Amiens.
There are players who received a final dismissal from Al-Ahly:
– Mohamed Ahmed Besso.
– Faris Tarek.
– Saleh Nasr.
– Ahmed el-Sayed Abdel-Hadi.
Edited translation from Al-Masry Al-Youm