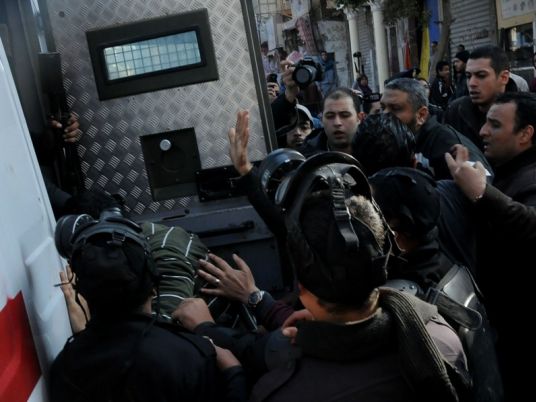 In a preemptive move, the Alexandria Security Directorate on Friday arrested 15 Muslim Brotherhood supporters on charges of planning to organize demonstrations and incite riots to spoil the celebration of President Abdel Fattah al-Sisi's inauguration.
The Interior Ministry said it will secure the celebration and immediately deal with attempts to spoil it.
Delegations are arriving on Saturday to participate in the ceremony on Sunday evening at Al-Quba presidential palace. Among them are Thomas Shannon, senior adviser to the US secretary of state, Abdel Wahed al-Radi, president of Inter-Parliamentary Union, Mohamed Ould Khalifa, president of the Algerian National Council, Iyad Madani, secretary general of the Organization of Islamic Cooperation, Abdel Latif Al-Zayani, secretary general of the Gulf Cooperation Council, and Alaa Eddin Alwani, director general of the World Health Organization for the Eastern Mediterranean.
Arriving on Sunday morning are Sheikh Sabah Al-Ahmad Al-Jaber, the Emir of Kuwait, Prince Salman bin Abdul Aziz, Crown Prince of Saudi Arabia, Sheikh Mohammed bin Zayed Al Nahyan, and Crown Prince of Abu Dhabi and Deputy Supreme Commander of the UAE Armed Forces.
Representing Sultan Qaboos of Oman are Asaad bin Tariq Al Said, Yousuf bin Alawi bin Abdullah, minister of foreign affairs, Abdullah bin Mohammed al-Saidi, minister of legal affairs, and Sheikh Khalifa Bin Ali Al Harthy, Oman's ambassador to Egypt and permanent representative to the Arab League.
Edited translation from Al-Masry Al-Youm