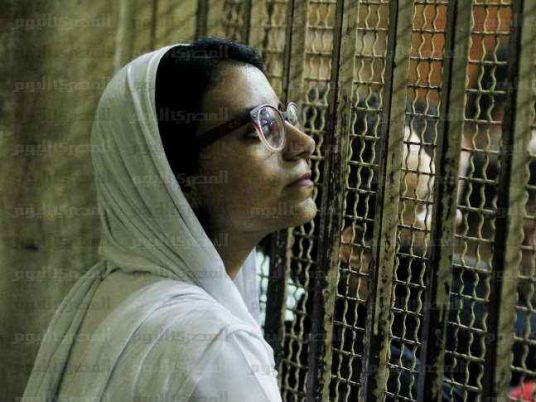 An Alexandria misdemeanour court on Sunday handed a 15-month jail term for political activist Mahinour Al-Masry and nine others over charges of assaulting a police station.
Al-Masry was brought to court amid intense security measures and only a few reporters were allowed to attend the session.
The first instance court had sentenced Masry and nine others, including political activists and lawyers, to two years and levied a LE5,000 fine over charges of invading Al-Raml police station in Alexandria back in March 2013.
Defendants had then accused a police officer of assaulting a lawyer who was attending the trial of suspects accused of setting fire to a Muslim Brotherhood office. Police, on the other hand, accused the activists and lawyers of assaulting them and attempting to invade the police station.
Edited translation from Al-Masry Al-Youm