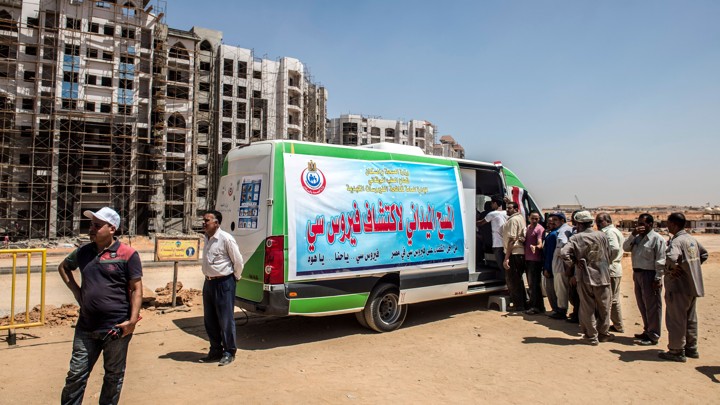 Egyptian Minister of Health and Population Hala Zayed reported that the ministry screened 15.5 million people as part of a presidential initiative named "100 Million Healthy Lives", aiming to eliminate Hepatitis C, and provide early detection of the virus, alongside diabetes and obesity.
Official Health Ministry Spokesman Khaled Megahed added that the initiative's central committee received the Ministry of Youth and Sports's senior officers, discussing cooperation between the two ministries in organizing sport marathons, and urge citizens to participate in the virus-detection campaign.
He added that the ministry has trained a 30-person medical team, including physicians, pharmacists, administrative staff and data entry specialists, on Monday, in the National Training Institute, to work on the campaign.
The screening campaign for Hepatitis C began earlier this year, targeting people aged 19 to 59 for scanning through PCR tests. Those testing positive for the disease are expected to undergo further check-ups, and will be provided free medication.
Egypt has the highest rate of Hepatitis C in the world, first surfacing in the 1950s due to unsterilized injections. The highly-infectious blood borne virus kills an estimated 40,000 Egyptians a year, and at least 1 in 10 of the population aged 15-59 are infected, according to the World Health Organization.
Edited translation from Al-Masry Al-Youm.