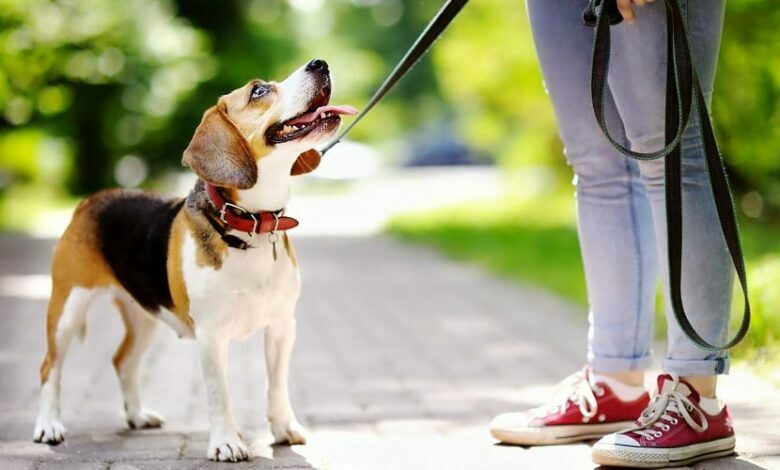 Recently, an advertisement for a project run by children as young as 12 years old has spread through social media, aiming to walk dogs, instead of owners who do not have enough time.
The ad read: "Do you want to walk your dog and don't have time for it?"
"Call us, we are the 'Go Dog' team," the ad added, and attached the announcement with phone numbers to contact them, under the slogan "We will walk your dog and save your time."
The idea sparked controversy among social media users, which made them circulate it widely. They were divided into two groups, the first supporting the idea and the other warning of its danger, for several reasons, the most important of which is that aggressive dogs may pose a danger to children.
Al-Masry Al-Youm contacted the children promoters of the ad to talk about their project, and to inquire about the questions raised by social media users.
Cadi Hatem, Yasemin Mahmoud, Abdel Rahman Mahmoud, Bilal Sameh, and Yara Hatem are the owners of the "Go Dog" project.
Yara spoke on the group's behalf, who refused at the beginning of the dialogue to be described as "children", saying, "We are not children, we are youth."
It seemed from what Yara said that the idea was from their parents and they had  complete freedom and independence in implementing their ideas without interference that hinders their experiences in life, as she said, "We are the ones who made the announcement."
Regarding warnings of the dangers of aggressive dogs, she replied, "We do not accept large and ferocious dogs. The dog must be licensed."
Yara, 12, revealed in details  their idea, saying they were implementing it in the city of Hurghada, Red Sea Governorate, specifically in the "al-Kawthar" area, stressing, "There are many people who raise dogs, and we raise dogs.
We see that not all people have the time to walk their dogs, so we wanted to do a good thing."
" We help people and use our time at the same time."