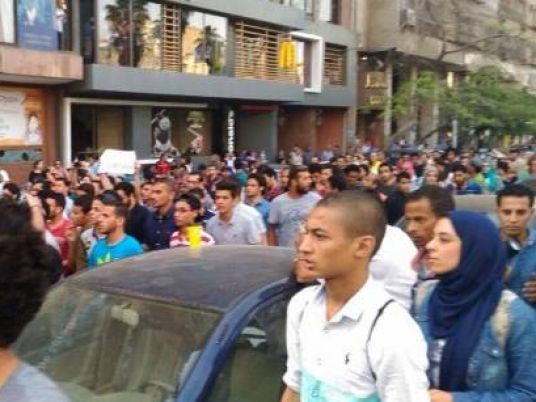 A Cairo court judge decided Wednesday to release 12 individuals who were arrested for protesting at the Press Syndicate earlier this month against the martime demarcation of two Red Sea islands to Saudi Arabia.
They were ordered to be released on a bail of EGP 20,000 each.
The defendants were charged with illegal assembly, demonstrating power, thuggery (a crime in Egypt's penal code), possessing weapons, and blocking roads.
Earlier in January, security forces dispersed protests against the demarcation agreement being transferred for discussion in Parliament.
The agreement stipulates the transfer of maritime sovereignty over two Red Sea islands, Tiran and Sanafir, to Saudi Arabia. It was signed in early April 2016 during King Salman bin Abdul Aziz's visit to Cairo.
On Monday, the Supreme Administrative Court revoked the agreement and confirmed Egyptian sovereignty over the two Red Sea islands.
Meanwhile, the parliamentary Legislative Committee passed on Tuesday an amendment on Article 10 of the Protest Law.
The new amendment states: "the interior minister, or the specialised security personnel, is required to send a notification to the Urgent Matters court judge in case there is significant evidence of violence or potential security turbulence during a protest or an assembly."
The article had previously granted the Interior Ministry full authority to ban the protest if they suspected potential violence, without having to refer to a third party.