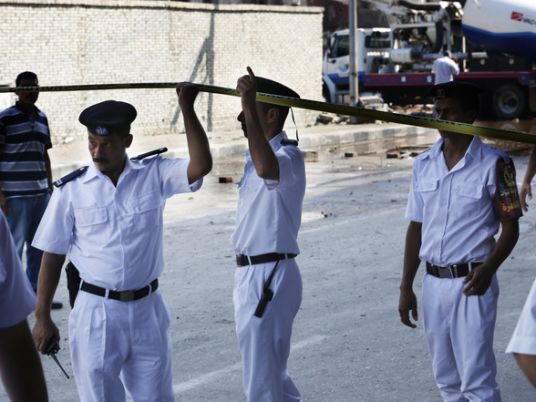 The Ministry of the Interior has recently arrested 12 terrorists from the Hassm movement in Fayoum who were in possession of weapons and ammunition, according to a ministry statement on Tuesday.
The National Security Agency received information that Muslim Brotherhood leaders abroad instructed members of its armed group Hassm, in Fayoum, to intensify their "hostile activities" to destabilize the country, the statement added.
The arrested Hassm members were planning a series of attacks against police officers, the judiciary and the armed forces, according to the statement.
Those arrested possessed 13 different types of weapons and two explosive devices.
The suspects admitted to joining Hassm, and receiving high-level training on the use of weapons and the manufacture of explosive devices.
They also confessed to being assigned to monitor security installations, police stations, and prisons to attack them, as well as scheming the assassination of police officers and public figures, according to the statement.
One of the seized weapons was used in an attack against a judge in Matay, Minya, on May 22, 2015, said the statement.
The suspects were referred to the State Security Prosecution for interrogation.