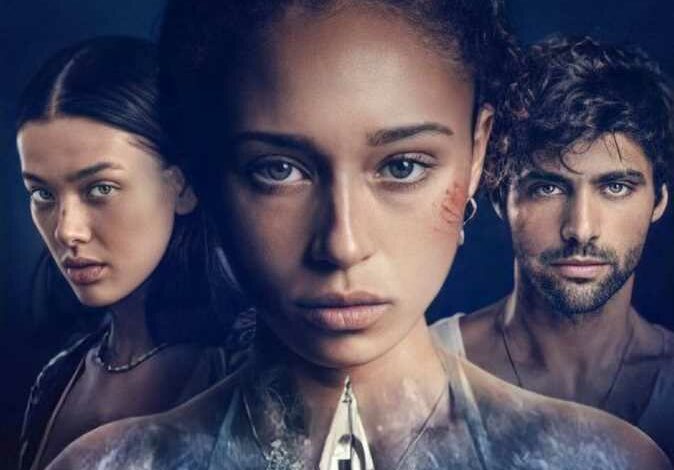 Twelve foreign films shown in cinemas in Egypt achieved average revenues, Thursday, of LE675,000.
"Bullet Train" came in first place achieving LE160,000. The movie is directed by David Leitch, adapted from Kotaro Isaka's 2010 novel Maria Beetle, and starring Brad Pitt, Joey King, and Aaron Taylor-Johnson. The events take place on a high-speed train, where five serial killers are on a mission without one knowing the other, and soon discover that they all have one thing in common with the mission to be accomplished.
Second came horror movie "NOPE", earning LE88,000. It is directed and written by Jordan Peele, starring Daniel Kaluuya, Keke Palmer, Brandon Perea, Michael Wincott, and Warren Schmidt. The events revolve around a group of people linked by mysterious phenomena.
"Orphan: First Kill" came in third place garnering about LE63,000. It is directed by William Brent Bell, written by David Coggeshall and David Leslie Johnson, and starring Isabelle Fuhrman, Julia Stiles, Rossif Sutherland, Hiro Kanagawa, and Matthew Finlan.
"Orphan: First Kill" is a prequel to the 2009 film "Orphan", where Esther succeeds in executing a genius escape from a psychiatric clinic in Estonia, and travels to the US under the guise of the missing daughter of a wealthy family.
"Spider Man: No Way Home" achieved only LE96,000 in its first few days of release, starring Tom Holland, Tobey Maguire, Andrew Garfield, Zendaya, and Marisa Tomei.
"Beast" movie earned about LE92,000.
It is directed by Baltasar Kormákur, written by Ryan Engel and Jaime Primak Sullivan, and starring Idris Elba, Sharlto Copley, Anna Healy, Leah Jeffries, Mel Jarnson, and Amara Miller.
"Top Gun" grossed LE43,000. The movie is starring Tom Cruise, Val Kilmer, Miles Teller, Jennifer Connelly, directed by Joseph Kosinski, and written by Erin Kruger, Eric Singer, and Christopher McQuarrie.
"Tad, the Lost Explorer and the Emerald Tablet" garnered about LE23,000. It is directed and written by Enrique Gato, starring Óscar Barberán, Luis Posada, Michelle Jenner, Anuska Alborg and Alexandra Jiménez. The events revolve around an archaeologist who causes a state of confusion that destroys a coffin that casts a spell putting his friends in danger.
"DC League of Super-Pets" grossed LE27,000, directed and written by Jared Stern, co-directed by Samm Levine and written by John Whittington, starring Dwayne Johnson, Kevin Hart, Vanessa Bayer, Natasha Lyonne, Diego Luna, and John Krasinski.
"Stoker Hills" achieved only LE16,000, directed by Benjamin Lewis, written by Jonah Kuehner, starring Tony Todd, Stephanie Brass, David Gridley, Vince Hill Bedford, William Lee Scott, and Tyler Clark.
"Into the Deep" mystery movie collected LE17,000. It revolves in a suspense framework about a young girl who is looking for an opportunity to escape from her life, and meets a mysterious person who promises her to go on a romantic trip, and the trip turns into a series of curses. It is directed by Kate Cox, and starring Ella-Rae Smith, Jessica Alexander, Matthew Daddario, Nikkita Chadha.
"Minions: The Rise of Gru", a 3D animation comedy movie, directed by Brad Ableson and starring Steve Carell, Pierre Coffin, Taraji P. Henson, Jean-Claude Van Damme and Michelle Yeoh earned LE14,000.
"Where the Crawdads Sing" earned about LE2,449 pounds, directed by Olivia Newman and starring Daisy Edgar-Jones, Taylor John Smith, Harris Dickinson, and David Strathairn. It revolves around a woman who grows up in swamps and she becomes the prime suspect in the murder of a man she once knew.